WELCOME TO FLAMINGO CREATIVE LABS
Born in 1994, Navras (Lorenzo Bianco) is a DJ & producer from Northern Italy.
After a few years of studying piano, his interests moved into electronic music and he started experimenting with sequencers and synthesizers, as well as djing in small clubs and parties.
Inspired by the Oriental & Hindi culture, he chose "Navras" as his stage name – a Hindi word which represents the nine emotional states that are exhibited during music, drama, and the visual arts.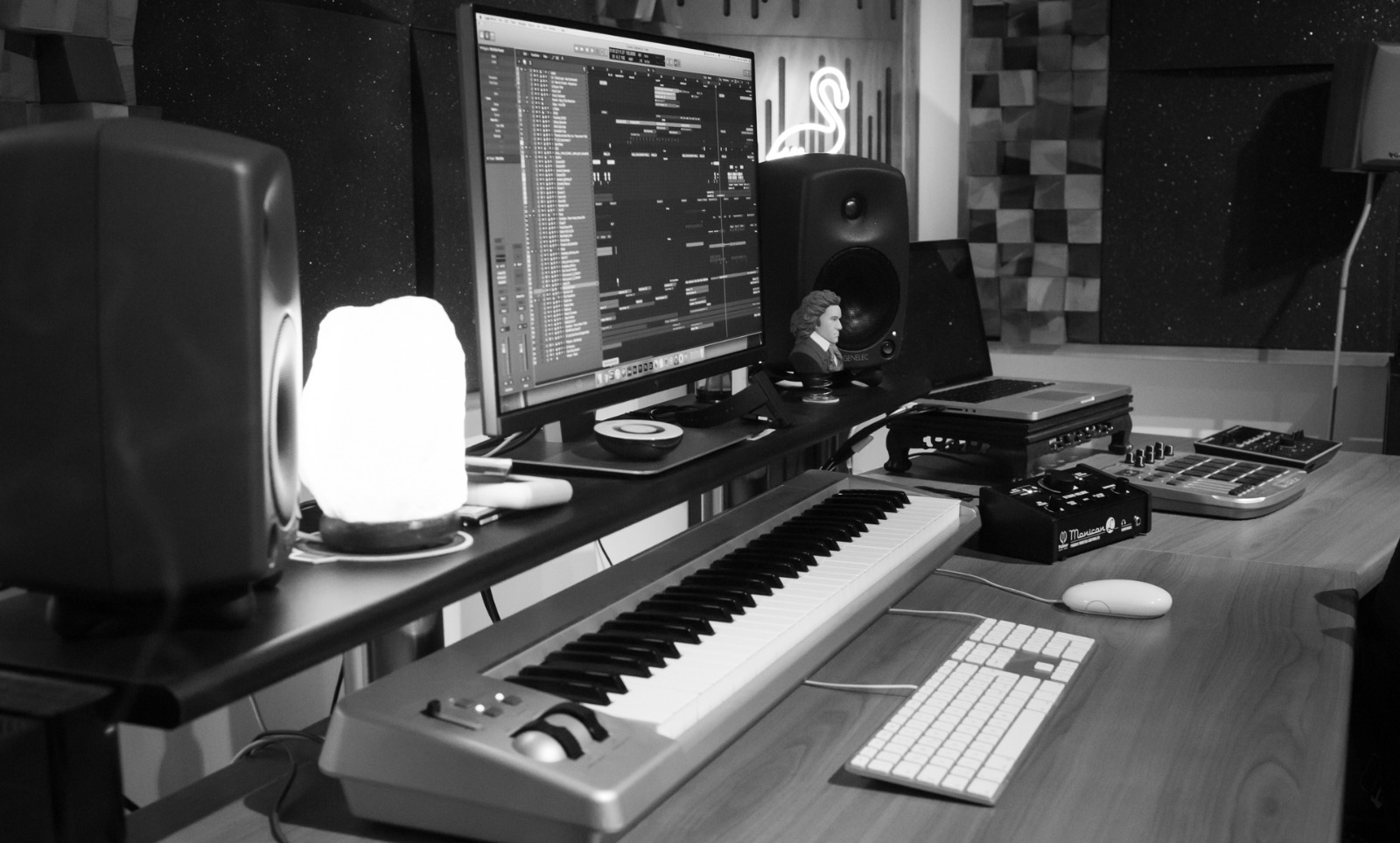 We push each Artist's Creativity.
Our goal is to turn your Dreams into Reality.
Flamingo Creative labs is a creative agency born to help Artists to express through their music, building step by step a successful music carreer.
We offer a complete service, from music production, to the realisation of videoclips, artworks, graphics and photoshoots, up to the promotion throught the best channels.
In a world overflowing with digital contents and creations, an Artist needs to distinguish himself from the crowd; Our team makes available their  professional skills, the best promotion tools and communication techniques, guaranteeing our customers a Premium Level of artistic creation, professionalism and competence.
Our mission is to make each artist Shine.
We push each Artist's Creativity

The
next

step in your

music

carreer
Our studio is the state of the art for technology, acoustics and versatility.
The heart of the system is represented by a Mac Pro with Logic Pro X as main DAW, UAD Apollo audio interface, and a pair of Focal Trio6BE Monitors, digitally calibrated with the studio acoustic.
In the studio you will find several of the best hardware gear the market has to offer, such as Synthesizers (Moog, Sequential, Access, Roland) and outboard effects (Strymon, Allen & Heath, Pioneer).
All the additional plugins and softwares we use are the best the market can offer.
LABELS WE HAVE COLLABORATED WITH